I just love my friends. That's all.
Anyway, here are some pictures.
It's been really cold.
And then also sometimes warm. But only for two days.
Andy helped me put up a big awkward piece of plasterboard.
Anna helped me put up the other and I managed all the small pieces and some stupidly awkward filling of edges and corners.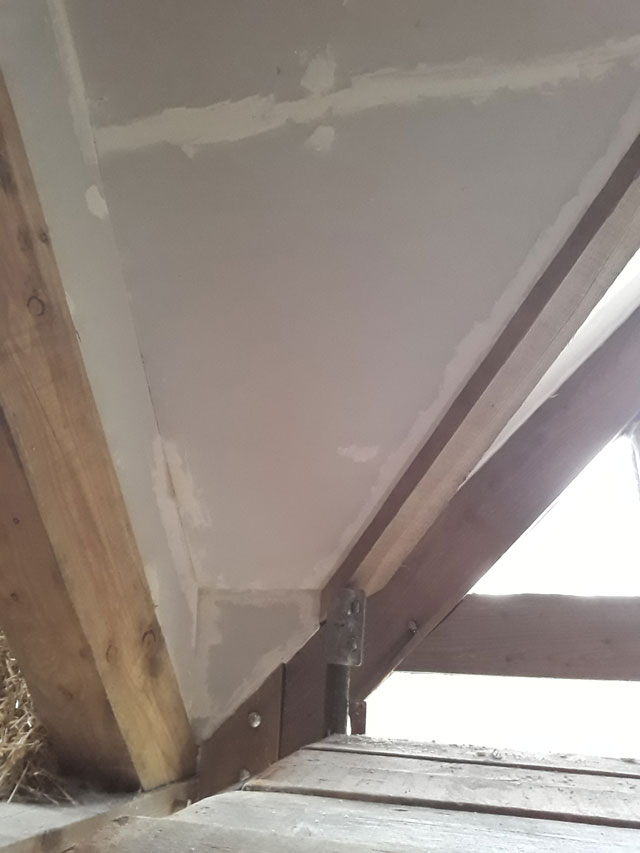 And it doesn't look terrible.
In a day or two, when it's all dry and soforth, we are ready to put up two of the panels of the ceiling painting. Then on to the second half of this most crazy awkward of jobs that I will be very pleased to see the back of.