Well, let's start with a cheerful picture from Alec's birthday dinner of steak and kidney pie and scalloped potatoes.
And then we can follow that up with some destruction and chaos.
Yes, it was finally time for the demise of the bunkhouse. It had been a sauna, a site office, a four-bunk sleeping hut for volunteers and finally a leaky shed for stuff we hadn't yet sorted. It was time for it to go. I rescued all the interior cladding because it can be used again, but the rest was firewood. And well-rotted glass fibre insulation.
At the same time that I was dealing with this, Steven and Pierce came to dig mains drainage for me. So it was utter carnage.
At the weekend, Anna helped me take down the last of the walls and burn them. Alec took the many bags of glass fibre insulation to the tip.
And Steven continued to make my drive look like a canyon.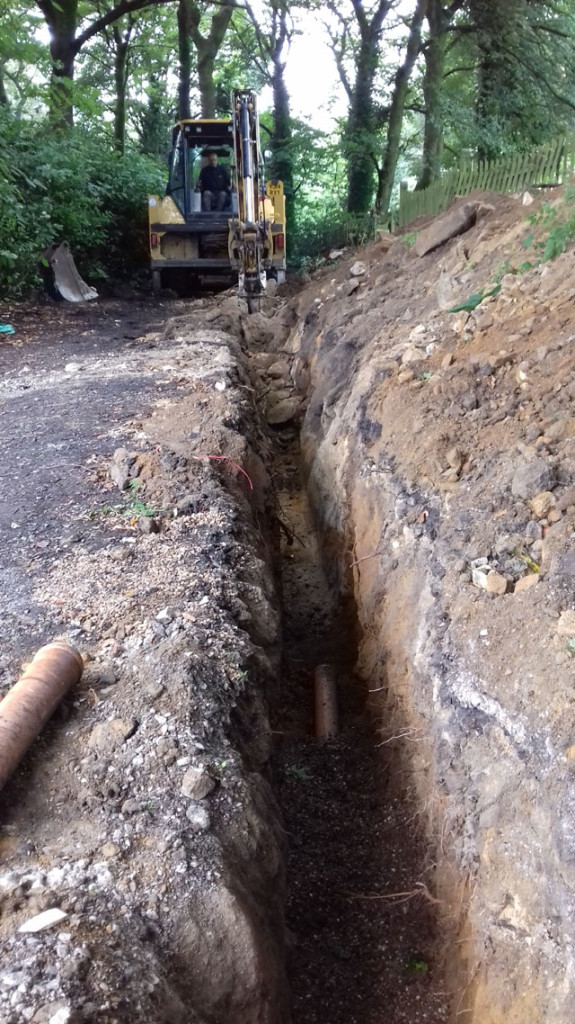 I got two tons of pea gravel delivered because that's what you put round drains when they're more than 900mm below the surface. The rest will need concreting, but hopefully that's not much.
And here's the beautiful bit. Yesterday I did my first window sides with the long straw and lime muck and some hessian and a final skin of render. I'm really pleased with it.
But now it's raining cats and dogs and I'm sitting inside wondering whether I can just have the day off.