So Ben suggested using shredded tyres as infill for the base plate, which, after a bit of research on its properties, I though was a marvellous idea. Especially when I learned that the total cost would be £25. So I went to this tyre recycling place and was alarmed at the size of the tyres they have lying around.
And filled the back of my car with bags of shredded tyres. Bargain.
Meanwhile, we were trying to solve the problem of how to haul the huge, industiral-strength tarp up to the second floor to sling it over the rope ridge we made. Too much weight and friction to simply drag it by rope over the edge…
Ben said "where's that knackered old wheelbarrow…" and proceeded to turn it into a pulley wheel we could bolt to the edge of the floor.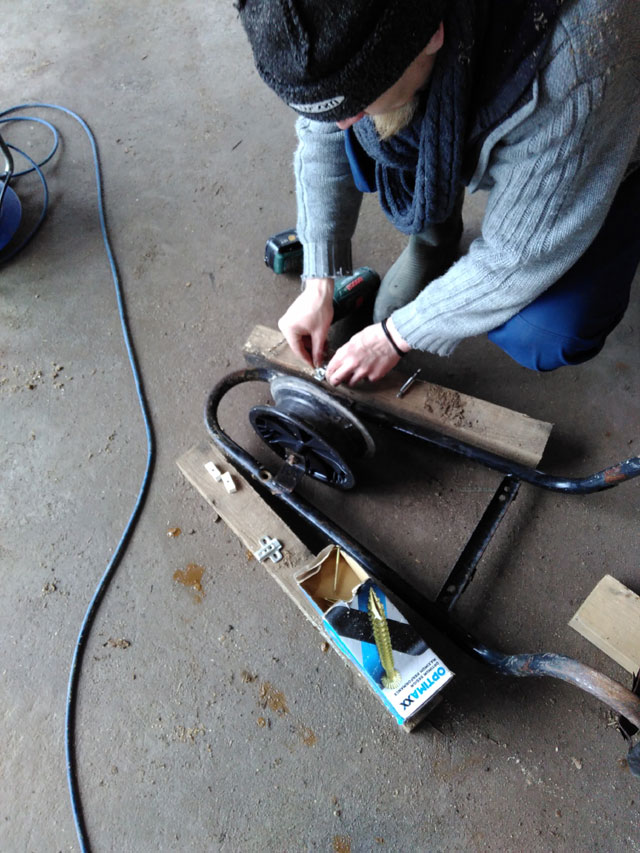 He was rightfully extremely pleased with his invention.
And it worked beautifully. And now the whole site is dry.