A lovely stretch of not-raining weather, longer days and a looming deadline has meant that we are putting a lot of hours in lately.
After a fair amount of head scratching and cross-eyed 3D imagination exercising, we figured out that Ben's 45 degree jig could be made to cut all the jack-rafters by tilting the saw at 45 degrees also. Some had to go in one way and some the other, but it worked a treat.
Ben, who never does anything dangerous, volunteered to sit on the ridge and fix them in place.
We placed the last rafters this morning in glorious sunshine.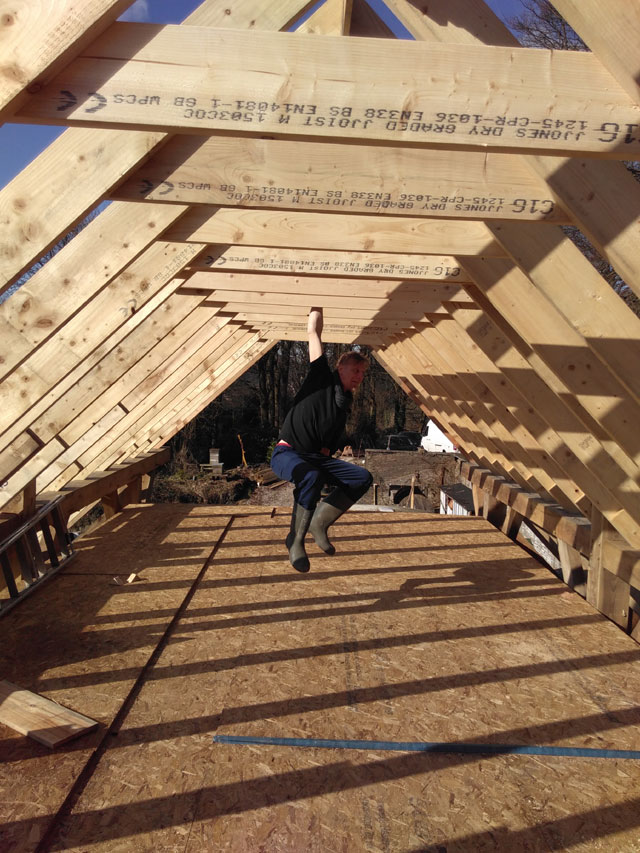 Ben celebrated by hanging one-handed from the collar ties.
It's a shame this view will soon be hidden by a roof. But it's not a shame that we won't get soaked working in the building anymore.
Ben never does anything dangerous.
And while we were at it, we built some scaffolding at the front of the house in preparation for roofing.