Anna and I went for a walk this morning from Hebden up to Heptonstall, which is basically up a cliff and then down the other side. It was lovely and sunny and very theraputic.
In Heptonstall we saw this extremely cheerful Volkswagen bus. I'm sharing it for no other reason than that it's cheerful and I thought my dad might appreciate it.
Here's a photo (not a very good one, sorry) of the ceiling paper I've been putting up. Pages from the Girls' Own Paper of about 1886. Fabulous reading. I hope I have enough to do the whole ceiling.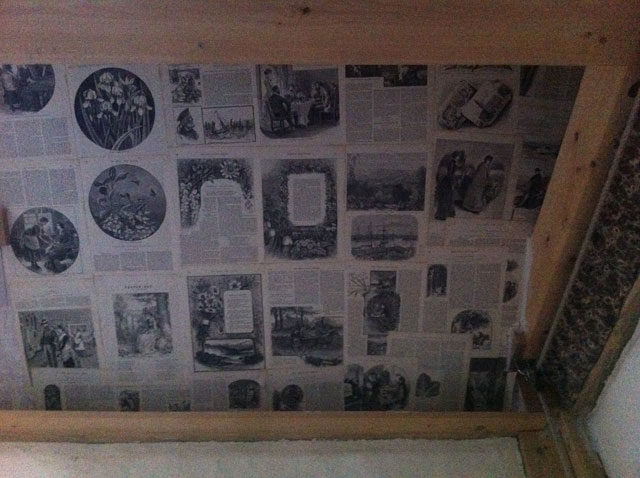 I've got a lot else to be going on with, since my second planning application has been sent to committee. I need to tick all the boxes and get foundations in for the existing permission by the end of February so as not to lose permission altogether. So there's a lot of work to be done, if anyone fancies dropping by to help!